At Enneagram Gift we know that you want to use the Enneagram to experience your full potential and connect with others.  In order to do that, you need to better understand how to apply the Enneagram to your daily life in a tangible way.  The problem is, your results can be overwhelming and you find yourself asking, "I know my number.  Now what?"  You feel overwhelmed and confused.  
At Enneagram Gift, we believe you deserve a reliable, easy-to-use resource that empowers you to use your Enneagram results to create a life you love.  The Enneagram should be more than just a tool you shove in your desk drawer. It is an active key to unlock the best parts of your personality.  It shouldn't be so hard to live your authentic self and interact with others from a place of understanding and empathy.
That's why I created Enneagram Gift.  While listening to a panel of people talking about the power of Enneagram and what it was like to be a 5, I felt seen for the first time.  I knew I had to help others experience greater self-awareness and freedom.  Since 2018, I have dedicated myself to helping people just like you better understand their Enneagram results and use them to improve the quality of their lives.
To get started, choose the Enneagram Gift blog article, free resource, or guide that speaks to you.  Then, dive into the Enneagram and get tangible ways to live your results and grow into the best version of yourself.  The tools on this site will not only help you navigate life on your terms, but they will also unlock the mysteries of interpersonal communication to help you build healthier relationships.
There's no need to stay lost and misunderstood.  We are here to help you get your Enneagram questions answered and discover a clear path on your personal discovery journey.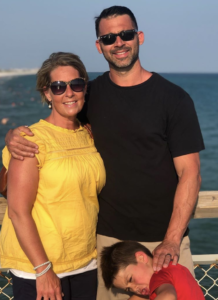 Evan
hello@enneagramgift.com
While you're here, be sure to check out some of the most popular posts on this site.
Most Popular Posts
The Enneagram Career Guide For All 9 Types
The Four Best Free Enneagram Tests Online
3 Excellent Enneagram Training & Coaching Certification Experts