Picture this:  A bodybuilder (aspiring), jumping rope at the gym.  It's 10:00 am on a Monday.  Headphones in.  Tears running down his face.
This was me.
Years ago, I began to hear more and more about the enneagram through the different podcasts I listened to.  As a type 5 (not knowing it at the time), my curiosity was piqued and I began to dive into learning all about the enneagram.
My tears at the gym that day were brought on as I listened to a panel of people describe what it was like to live and think as an enneagram 5 on a podcast episode.  I had never heard words that so accurately described what it was like to be me.  It was comforting, like, "I'm not the only one."  Hence, the tears.
The enneagram has been a helpful resource for me.  I believe I have grown through learning from it.  It's helped me to understand myself and others better.
Enneagramgift.com is my way of giving back to those looking to learn more about themself and how to serve others better.
Thank you for visiting!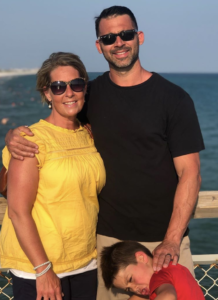 Evan
hello@enneagramgift.com
While you're here, be sure to check out some of the most popular posts on this site.
Most Popular Posts
The Enneagram Career Guide For All 9 Types
The Four Best Free Enneagram Tests Online