Enrolling in an enneagram course is an effective way for anyone serious about exploring their personality beyond brief descriptions or even surface-level study with books.
Selecting an enneagram course from a reputable teacher or coach can significantly increase your understanding concerning specific aspects of the Enneagram.
Consider the difference between reading a book on your own and having a professor or mentor expound upon the text – it's not a comparison.  Learning from a credible source heightens the experience and deepens the value of the time you invest.
Several enneagram courses are available online that cover a wide range of topics.  For example, if you want to do a deep dive into learning specifically about your enneagram type or study together as a couple to strengthen your relationship, there are courses available.
There are also enneagram courses for learning more about the Enneagram as a whole, including each type.  Or, if you need enneagram training or a coaching certification, there are courses for that too.
The key to expanding your understanding and application of the Enneagram is to learn from others who are well-studied and gifted teachers.  This aspect, along with your investment, can be advantageous and beneficial in your journey toward becoming a more self-aware, healthy person.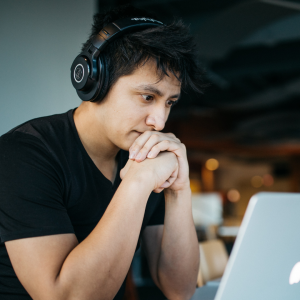 What To Expect From An Enneagram Course
An enneagram course is a popular format for providing a thorough explanation of using the Enneagram to understand personality, motivations, and behavior better.  Courses can help individuals explore the complexities of human personality with guidance and instruction from an experienced teacher.
You can learn how personality impacts a person's thoughts and behaviors, along with their relationships.  Depending on your needs, enneagram courses can help individuals or couples become more self-aware, compassionate people or prepare you to become a coach with trustworthy enneagram coaching certification.
Enneagram Courses For Every Person
The 2 Best Enneagram Courses For Individuals To Learn Specifically About Their Type: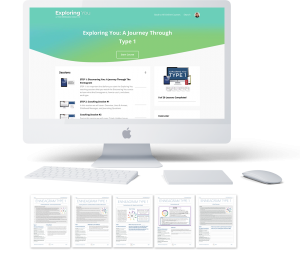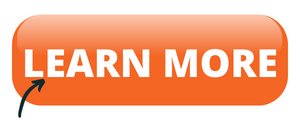 Exploring you is a unique, self-guided coaching experience to help accelerate your growth, experience change, and create clarity for your life.
Each session includes custom guide sheets to explore in-depth topics specific to your enneagram type.  The course, for each type, includes five recorded coaching sessions with worksheets to study each subject and how it relates to you.
Session One Topics:
Enneagram Overview
Lines Of Stress & Growth
Discovery Questions
Session Two Topics:
Hidden Issues
Establishing A Growth Path
Discovery Questions
Session Three Topics:
Levels Of Development
Discovery Questions
Session Four Topics:
Childhood Behaviors
Childhood Messages
Discovery Questions
Session Five Topics:
Steps Toward Transformation
Course Review
Discovery Questions
Students can expect to understand their personal stories and learn how to use the Enneagram in their lives and relationships as they move forward.
Click HERE to learn more about the video sessions and guide sheets within this enneagram course.

I am a big fan of Ian Morgan Cron, from his book The Road Back To You, The Typology Podcast, his work with the iEQ9 assessment, the Enneagram Made Simple business course, and now True You available at typologyinstitute.com.
Ian explains how we unconsciously use our personality as a mask to protect ourselves from perceived threats within this course.  We develop these patterns and behaviors as children, and unfortunately, continue to use the same coping methods into adulthood.  This habit is a problem because these strategies no longer protect us; instead, they limit and hold our true selves from genuinely developing.
The True You Enneagram Course is an in-depth study of extensive aspects of the Enneagram.  Through video training and workbook activity, you will dive deep into the six primary subjects:
Your Type's Passion – the issue that repeatedly causes you pain
Wings – how your core type interacts with the secondary numbers on each side
Growth Arrows – learn how to recognize when you are in stress or health
Instincts & Subtypes – understand the strategies you use to respond to perceived threats
Transformation – discover how to use the Enneagram for personal growth unique to you
There are two options for buying this enneagram course:
Course-Specific Training For Your Individual Type
All-Encompassing Course That Covers All Types
Additionally, you receive special invites to live Q&A sessions where Ian teaches and answers questions about the Enneagram when you buy.  To learn more about this course, click HERE.
3 Helpful Courses For Learning More About The Enneagram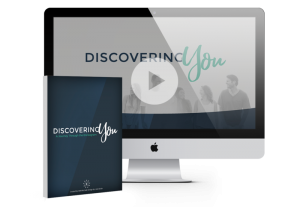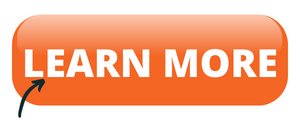 The "Discovering You" Course by Your Enneagram Coach is an excellent introduction to the Enneagram.  This study will learn what the Enneagram is, why it works, and how you can use it to accelerate personal growth.
The benefits of this introductory course are:
Help for identifying and confirming your enneagram type
Learn how to navigate some of the nuances and variations that exist with your personality and others
Guidance to avoid the pitfalls related to your personality to help you connect to others better
Gain insight into your emotional health and why you respond the way you do.  Growing in self-awareness can help you overcome unhealthy patterns that influence poor decision-making and relational strains.
This course offers: 
An in-depth explanation of the Enneagram structure and each type
14 videos to watch at your own pace
16-page workbook
Lifetime access
A downloadable PDF with personality descriptions for each Enneagram type
If you are somewhat familiar with your type or want to learn more about the Enneagram, the Discovering You course is a great start and next step on your enneagram journey.  Click HERE to learn more.
The "Exploring You" course offers more video content, advice, and additional resources if you're looking for a more in-depth option.
There are other enneagram courses online from trusted enneagram teachers, such as:
The Discovering You Course with Ian Morgan Cron
This introductory course explains the fundamental concepts of the Enneagram and each of the nine types.  You'll receive helpful information about each type to broaden your understanding in six key areas:
Type Motivations
Relationship Dynamics
The Workplace
Strengths & Weaknesses
Stress & Growth
Self-Development
For more information about this course, click HERE.
The 9 Types Enneagram Series With Russ Hudson
Russ Hudson is co-founder of The Enneagram Institute.  One of the most comprehensive and authoritative sites online.  They also offer live and online workshops.
The 9 Types Enneagram Series is an on-demand collection of webinars that explain inner-work, becoming more present, developing empathy, and how to enhance relationships.  You can learn more HERE.
Enneagram Courses For Relationships & Marriage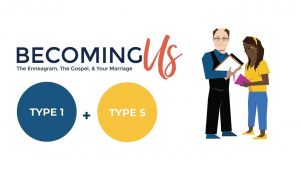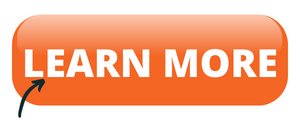 The Becoming Us course can help couples understand how different motivations and desires influence their unique personalities.  This critical information can provide key insight and empathy toward each other and save frustration and misunderstanding for years to come.
As a couple, learn how to use the Enneagram to strengthen your relationship and enhance your marriage.  Too often, couples wait too long before addressing problematic themes within their relationship.  If that's the case for you, grace and understanding are available, and you can start today.
Regardless of each of your types, every course purchase tailors specifically to each couple's enneagram types.  Because each type is unique, advice and information must be specific to the dynamics specific to your relationship.
The benefits of this Enneagram for marriage course are:
Identify stress-points
Develop empathy and understanding for each other
Eliminate unnecessary friction
Resolve conflict and misunderstandings faster
Deepen your relationship and experience fulfillment
The course offers: 
Personalized course materials unique to your two Enneagram types
Tips for healthier relationship dynamics
Insight into each of your personality types
Explanation of family of origin and childhood messages
Communication advise
Help for handling conflict resolution
Eight video-driven coaching sessions specific to your types
A 64-page printable guide
Five bonus resources
This course has plenty of 5-star reviews and is an excellent way to quickly understand how personality impacts your relationship, along with how to grow together.
The course permits lifetime access.  If you're not yet married, don't worry!  You can take this course as an engaged couple as well.  Set up is easy; select your two personality types, pay for the course, and you're ready to go!  Click HERE to start today.
Best Enneagram Course & Tests For Workplace And Business Professionals
This online enneagram course is specifically for team environments within the workplace.  As a business professional, the last thing you need to worry about is conflict among your co-workers or employees.  Unfortunately, this is not the case for many teams.
This course can help you and your team to learn how to:
Eliminate Workplace Drama
Improve Morale
Increase Self-Awareness Among Your Team Members
The Enneagram Made Simple is a comprehensive online course within the Business Made Simple library.  When you purchase the Enneagram Made Simple course, you'll also gain access to more valuable content designed to help solve common business problems.
More valuable resources are available to business leaders and professionals to help them develop thriving, healthy work culture.  Below are a few tests to begin using the Enneagram for business purposes.
Truity's Enneagram Test For Business & Teams
Cloverleaf's Coaching Platform For The Workplace
Top 3 Enneagram Courses For Training & Certification
If you need an enneagram certification course, several options are available to help validate your expertise and enhance your coaching opportunities.  Investing in an enneagram certification course can deepen your knowledge, and better prepare you for a successful coaching career.
Below are our top 3 enneagram certification courses for coaches: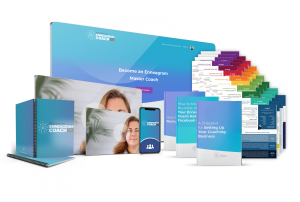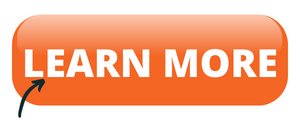 Your Enneagram Coach offers three pricing options for individuals who want to become certified enneagram coaches.  Each tier provides comprehensive training with loads of support to help make the learning experience as easy as possible.
Plus, every coach who completes the certification training is eligible to join the Your Enneagram Coach Network; this expansive group can help broaden marketing efforts to reach more clients.  To learn more about this certification course, click HERE.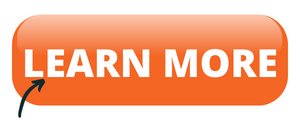 Cloverleaf is a fast-growing SAAS company that prioritizes its efforts on helping individuals and teams develop soft skills to work together effectively.  The enneagram coach training and certification available through Cloverleaf will train coaches to use the Enneagram.
Within the Cloverleaf Enneagram Certification Course, coaches can learn:
The Basics Of The Enneagram
The 9 Types
Triads
Wings
Arrows
Subtypes
This training course is less comprehensive than the others we reference; however it is an excellent entry-point for coaches on a budget.  To learn more, click HERE.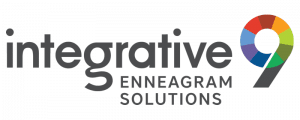 The Integrative 9 Enneagram Certification Course has two options: The first level is if you plan to use the Enneagram for coaching individuals.  Level two includes additional training for coaching and understanding teams and their unique dynamics.  To learn more, click HERE.
Any person can become an Enneagram coach.  The programs above are intensive courses to provide you with knowledge of the Enneagram to adequately coach.
Any of the Enneagram Certification Courses mentioned above can help you coach with in-depth understanding in the following areas:
Type Motivations

Behaviors and patterns

Relationship dynamics

Feedback techniques 

Empathizing with others

Assessments

Reporting and coaching resources
The enneagram courses for certifications are more expensive than other types of courses, but that is understandable – you are investing in your career.  All three coaching programs are excellent and offer unique options for you to consider.  To explore the options, use the links above.
What Are The Benefits Of Using An Enneagram Course?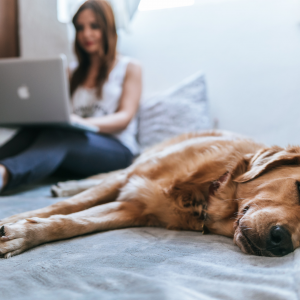 Studying the Enneagram for training purposes or to better understand oneself in a course format has many advantages:
Convenience: Students and participants can study at any time, 24 hours a day.  As long as you have can get online, the training materials and resources are available to you.
Flexibility: Online courses allow you to study at your own pace, any time you want, anywhere you prefer.
Lower Costs:  Live, in-person enneagram training comes with a greater cost, such as event registration and travel expenses.  Online enneagram courses lower costs while still providing tremendous value and learning opportunities.
Because the enneagram courses mentioned in this post are from reputable teachers, each one offers expert training and customer support to help guide you in your learning experience.  To get started, scroll to the section of courses that best meet your needs.
Conclusion
The Enneagram is a powerful tool that can help you understand yourself, relationships, and others in new and exciting ways.  Deepening your learning by taking an Enneagram course is an excellent way to accelerate growth, healing, and transformation in your life and with others.
Imagine how different your life could be by committing to a relatively small investment of your time, energy, and resources.  Find your course and start today!  All the courses provide an excellent in-depth explanation of the Enneagram and how to apply it successfully.
Additional Enneagram Course Sources