Therapists are often required to continue education courses to maintain their licenses. Incorporating Enneagram training for therapists is a great way to bolster your profession. Learn more about how Enneagram training can help you build your practice! It is also an excellent idea to enhance one's practice by utilizing practical tools to drive better results for their clients.
Enneagram training for therapists is a valuable resource that can help provide clients with more effective understanding and development.  Additionally, Enneagram training can help therapists better understand their clients more quickly to get the most out of therapy sessions.
Investing in Enneagram Training can be a significant benefit to your business growth and professional development.  Below you will find how therapists can utilize Enneagram training to enhance their practice and the next steps to becoming certified.
4 Enneagram Training For Therapists F.A.Q.s
Do Therapists Use Enneagram Theory? 
Yes, many therapists use the Enneagram personality test and theories within their practice. For years, therapists have implemented Enneagram theory in their training because of its adaptability in working with clients.
It is a tool that can be integrated into different theoretical approaches. The Enneagram is adaptable to the unique style of each client and can aid a counselor in conceptualizing a client or family. – The Enneagram: An Enhancement to Family Therapy
Understanding the nine personality types could help you better guide your clients in understanding their motivations, decisions, and relationships. 
The Enneagram typology categorizes people according to differences in attention processes. These differences in attention processes are also associated with different kinds of relationship problems but also with different kinds of spiritual problems and talents. Support was found for both the internal and external validity of the integrated typology. The results were discussed in terms of relationship satisfaction and attachment-based therapy. –Attachment Styles and Enneagram Types: Development and Testing of an Integrated Typology for use in Marriage and Family Therapy
Several characteristics and traits can be better understood and explored using the lens of the Enneagram. Modern work using the Enneagram is based on Oscar Ichazo's concepts around ego fixations, holy ideas, passions, and virtues.  To clarify, these concepts below are more popularized categories concerning the Enneagram and practice.
Some tests are readily available, and the Enneagram Certifications we recommend below have tests available too.  However, it is best to use tests to help further validate prior work concerning identifying one's type. Understanding the motivations of each type can help therapists and those seeking help to identify personality type indicators.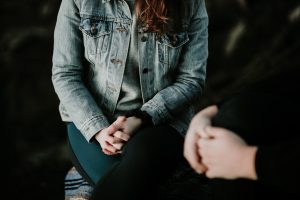 Therapists can strengthen their practice, experience personal growth, and better help their patients by utilizing Enneagram theory.  Knowledge about the Enneagram and how to best apply it in helping others can strengthen a therapist's ability to help others identify and break free from unhealthy behaviors or patterns. 
How Do You Become An Enneagram Therapist?
To become an enneagram therapist, you should acquire thorough training and understanding from a reputable Enneagram Certification program.  If you are already a licensed therapist, you can enhance your practice by incorporating Enneagram theory into your training.
Please note, there is no official Enneagram certification requirement to begin using the Enneagram within your practice.  Also, you do need to be a therapist, coach, or counselor to apply Enneagram personality theory.  However, certifications and training are more valuable than others and are worth considering when making this investment.
While there are many influencers, books, workshops, and courses available for the Enneagram, professional enneagram training for therapists from credible practitioners that have experience teaching the Enneagram will serve you best.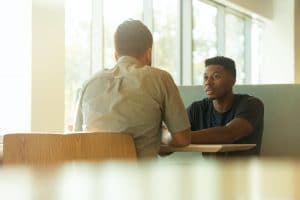 Reputable Enneagram Certifications For Therapists
There are a few Enneagram Certification Programs that can enhance your therapy practice. Each certification program below is from reputable businesses and provides thorough Enneagram training. 
Three Enneagram Training Programs For Therapists:
Benefits That Make These Certification Programs Valuable
Training from reputable, respected experts within the Enneagram field

Access to other Enneagram coaches

On-demand training to meet your needs and schedule

Systematic training for easy to digest content
Skill training for using the Enneagram and the assessments
Enneagram Training For Therapists Costs:
Cloverleaf

To acquire the Enneagram Certification from Cloverleaf will cost $500.
To get Enneagram training for therapists from Cloverleaf click, HERE!
Your Enneagram Coach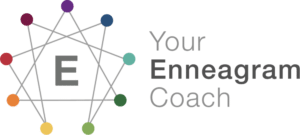 Your Enneagram Coach offers three different tier certification options.
Starter Coach for $1699.
Master Coach for $2997.
Endorsed Coach for $3899.
To become a certified coach from Your Enneagram Coach click, HERE!
Integrative 9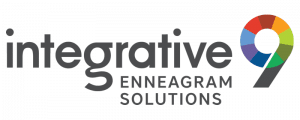 The Level One Enneagram Certification from Integrative 9 is $1,785
To get Enneagram training for therapists from Integrative 9 click, HERE!
Which Enneagram Training Is Right For Your Therapy Practice?
Concerning your practice,  consider which online enneagram certification program is best for you based on the following criteria:
How Do You Plan To Use Your Enneagram Training
Your Level Of Experience With Coaching
Price
If you are already a professional coach, you may want to consider expanding your training with the higher-tiered training packages offered by Your Enneagram Coach or from Integrative 9.
Why Use the Enneagram In Therapy?
Enneagram training for therapists can help practitioners deepen their understanding of clients and help them efficiently navigate through issues. The Enneagram provides insight into how people interact with each other and the world around them.
Additionally, Enneagram training for therapists can further your personal growth and development.  Understanding your Enneagram type can help you as a therapist identify your practice's strengths and adapt to weaknesses.  Identifying your Enneagram type, along with the motivations and skillsets you have, can improve your ability to help others effectively navigate their journey.
Enneagram Training For Therapists Can Help:
Improve Communication

– Because the Enneagram provides insight into each type's strategy for getting what they want, it can enhance your communication with clients and provide context for their relationships.

Identify Motivations

– Recognizing the motivations and fears that drive individuals to think, feel, and act is powerful for identifying blind spots.

Hold Effective Therapy Sessions

– As clients receive the help they want and improve the quality of their life, it can lead to more referrals, better feedback, and more income.

Increase Self-Awareness

– Learning more about personality types through the lens of the Enneagram can help you reduce stress levels within personal and professional relationships.  The Enneagram provides unique insight into what causes stress and can help individuals quickly identify when tension is mounting and learn new strategies for making adjustments.
Applying Enneagram personality theory can strengthen your practice and benefit your patients.  Using the Enneagram can strengthen your leadership, heighten your insight and improve the quality of your practice.  Expanding your knowledge utilizing the Enneagram could be the tool that helps you guide your clients to more profound growth and breakthrough long-standing barriers and limitations.
Use The Following Links To Learn More About Each Enneagram Training Program:
Most continuing education is beneficial to therapists, and Enneagram personality theory certification is no different. 
Get Certified In The Enneagram to Enhance Your Practice
The Enneagram is an excellent framework for therapists to use in their practice. Enneagram personality theory can help you better understand your client's motivations, behaviors, and thought patterns. Using the Enneagram in your practice can lead to more effective strategies for therapy sessions.
There are several Enneagram training for therapists courses available online, but you must choose the right one. Be sure to research which one will be best for you in the long term. And remember, you can always undergo multiple certifications to find the resources you like best.