Whether they are known historically, in the present through pop culture, or for their practice of the Enneagram, celebrities are often disconnected from reality in our minds. However, celebrities are real people just like us who may go through the same struggles and may have the same interests. In this article, you'll find famous Enneagram celebrities for all 9 types. 
Keep reading to discover 12 celebrities for each of the nine Enneagram personality types, including historical figures, television personalities, music artists and songwriters, and those well-known in the Enneagram community.
You can also find three of the best free Enneagram tests so you can learn your Enneagram personality type and compare it to those mentioned.
Famous Enneagram Types For Every Number
Enneagram Type 1 Celebrities
Enneagram type ones are always working hard to improve their own performance or helping others improve on theirs. They have an innate sense of right and wrong and always gravitate towards the right; they are ethical, disciplined, and well-organized.
12 Famous Enneagram Type 1's Who Identify As Or Are Believed To Be An Enneagram One:
Andy Stanley:

"As a

one

, I'll announce (an issue) and begin moving in a direction. Then, I run it through the filter of intellect only. When you do that, you can find flaws in everything. I've had to learn to ignore the voice and trust my instinct."
Christopher Cook:

His difficulties relate to the

Enneagram type one

that we often see because of constant striving to be better, "Because of the inner critic of the one, I'm so much harder on myself."
Elizabeth Warren:

As a well-known politician who grew up in poverty, she now makes a point of helping those still in it. Her sense of justice and determination to do the right thing and help the needy reflects a

type one

.
Kendra Adachi:

"As a

one

, we don't have to be a stereotype. There's freedom outside of it when we see that it is a way that we've tried to keep ourselves safe."
Enneagram Type 2 Celebrities
Enneagram type twos make good friends with their warm personalities. They tend to think of others before they think of themselves and always do things in their best interest. They find their worth in helping others and being there for you; they are caring, dependent, and loyal.
12 Famous Enneagram Type 2's Who Identify As Or Are Believed To Be An Enneagram Two:
Andrew Greer:

"That's how I discovered I was a

two

. I forfeit my needs all the time for what I perceive to be others' needs, which of course, often, are not other peoples' needs."
Beatrice Chestnut:

"For me as a

two

, what I feel like is most prominent in my experience is the desire to be liked. I feel a sense of safety and well-being when I feel like everyone around me likes or approves of me."
Emily Ley:

"I'm a

two

with a really strong 3 wing, so I'm the overachieving two. I don't want you to just like me; I want you to think that I've got it all together."
Lisa-Jo Baker:

"I've often felt like my

twoness

enslaves me to other people, and I don't like that about myself. But Beatrice Chestnut called the two, 'the Befriender,' and it completely shifted how I understood my twoness in a positive way."
Enneagram Type 3 Celebrities
Enneagram type threes strive to know everything while simultaneously being the best at everything. They work hard and set big goals for themselves, and love competing against others. Type threes are ambitious, diplomatic, and focused.
12 Famous Enneagram Type 3's Who Identify As Or Are Believed To Be An Enneagram Three:
Amy Downs:

"When I got to the

three

, I got so uncomfortable that I didn't want to listen to it and turned it off. That was the only one of the types that just was like a gut-punch."
Dave Hollis:

"If I can keep on

achieving

, I can keep receiving the affirmation confirmation of my worthiness and my love ability."
Holly Hayes:

"I actually thought I was a 4, and it wasn't until I really dug in and started to understand where I go in stress and security when I typed correctly as a

3 with a 4 wing

."
Lecrae:

He speaks on the cycle of authenticity, rejection, lashing out, and shame that many threes go through and struggle with because they just want to be loved for who they are on the

Typology podcast

, "I'm a three. I need to win, not be rejected."
Enneagram Type 4 Celebrities
Enneagram type fours let their imaginations run free, and this shows through their style, hobbies and interests, and even their emotions. They are creative, reserved, and articulate. They inspire others to be more in-tune with themselves because they continue to toward uniqueness.
12 Famous Enneagram Type 4's Who Identify As Or Are Believed To Be An Enneagram Four:
Bari Tessler:

"I knew pretty quickly that I was a

four

. I don't know if I knew about my wing at that time. As I grew my business, everyone threw at me, 'You're a three,' but, when I really went deep, I came back to, no, I am a 4 with a very strong 3 wing."
Ben Higgins:

"When I'm at my weakest, I do feel like the kid on the outside of the window of the party just wishing I could be there. Understanding that I wasn't the only one who felt that way was very helpful for me."
Dr. Curt Thompson:

He speaks on feeling flawed as a

four

,

"Once I'm exposed, you're going to leave. It's not that I'm alone; it's in me seeing you seeing me while you leave, and you know what it's like for me when you're leaving, and you're gonna go anyway."
Ian Morgan Cron:

"

Fours

are more attuned to shame because it isn't; I haven't done something wrong. I am fundamentally flawed. There's something perhaps even monster-like about who I am that has to be hidden."
Enneagram Type 5 Celebrities
Enneagram type fives can be very intellectual because they like to spend their time alone thinking, learning, and inventing. They tend to have various unique interests and will read up on them until they become experts in that field. They are knowledgeable, insightful, and curious.
12 Famous Enneagram Type 5's Who Identify As Or Are Believed To Be An Enneagram Five:
Amanda Cook:

"I love infinite possibility, which would probably be a good name for

fives

. And quantum physics, where everything is under watchful observation, energy turns to matter."
Dr. Richard Lindroth:

"As an Enneagram

five

, I'm pretty uniquely attuned to my environment. I've always observed everything going on around me. It took me a long time to realize other people around me are not like that."
Elizabeth Evans:

"The first time I realized that I was a

five

, I felt like a download of words. What I heard was, I was hoarding my emotions. I actually Googled 'hoarding emotions,' and a blog about Enneagram 5 came up."
Morgan Harper Nichols:

"Being a

five

, I feel like there's so much that fives have to do to feel safe in the world and in order to be ourselves in the first place."
Enneagram Type 6 Celebrities
Enneagram type sixes are always the parent of the friend group because they are worried about everyone's safety and have an endless supply of backup plans. Though, they will stick up for you and have your back when no one else will. They are loyal, responsible, and organized.
12 Famous Enneagram Type 6's Who Identify As Or Are Believed To Be An Enneagram Six:
Bart Millard:

"When I realized I was a

six

, I was depressed for a while because I'd like to be more seen as a seven. Seeing my friend Katie, who is a six, made me realize, "Oh yeah, I'm a six."
Betsy Miller:

"I first resonated with being a

six

even in the title the loyalist, I am a very loyal person. So, I think with that comes to this hesitancy to commit. If I dive in, I know I'm in for the long haul."
Jamie Ivey:

"As a

six

, what I've learned, it helps me that when I think that, I don't have this panic. I kinda just bounce out of it. I don't know if that means I'm healthy, but I don't want to sit in the thoughts. Knowing I'm a six makes me less guilty about having them."
Jill Phillips:

"I think It's complicated, a lot more complicated than people think when they hear six. In some ways, I've related to four and mistyped myself as such because I resonated how complicated it was to be a

six

."
Enneagram Type 7 Celebrities
Enneagram type sevens never think of the glass as half empty but insist that it's half full. They make the best out of every situation no matter how bad it may be and tend to gather many friends because of their positive attitude. They are generous, extroverted, and spontaneous.
12 Famous Enneagram Type 7's Who Identify As Or Are Believed To Be An Enneagram Seven:
Alli Worthington:

"As a

seven

,

it's interesting that I write books about struggle. But I feel like, in my life as an author, it is to go through something to figure out what I've learned and then write about those lessons."
David Nurse:

"A

seven

like myself in the NBA would be high-energy, enthusiastic, always a smile on your face, or even scowl on your face."
Jamie Grace:

"I'm a

seven

,

and my husband's a super-three. We're both the textbook definitions of our types in many ways. Mostly because of the hardcore stereotypes like, I'm really loud, and my job is to entertain people ad make people laugh."
Jennie Allen:

"I was constantly diagnosed as the three but didn't relate to it after reading about it. All of my motivations for accomplishments resonate with a

seven

, and I got seven when I took the test."
Enneagram Type 8 Celebrities
Enneagram type eights are natural-born leaders and always have innovative ideas. However, when they aren't leading, they tend to retaliate against authority figures because they wish to be in charge. Type eights are straightforward, protective, and confident in the choices they make.
12 Famous Enneagram Type 8's Who Identify As Or Are Believed To Be An Enneagram Eight:
Dr. Sasha Shillcutt: "

I'm an

eight

, so I'm like, I'm gonna do this whole amazing thing and go full-speed ahead. I mistyped my husband, the person who I'm supposed to know right, so that was a good lesson for me." 
Joshua Dubois:

"I'm an

eight

, and there's apparently a tension where there's some confusion between eight or three. I feel like I'm in the midst of that tension, but, yeah, I'm an eight."
Marcus Johns:

"I can say that

eights

are usually externally thinking. You saying that, I definitely realize, I kind of was like, how can I get my attention off of my leg and what's happening with me and try to fix the situation."
Michelle Fortin:

"You can tell I'm an

eight

; if we're in line in the store and the line was taking too long for a not very good reason, I'd be shifting my weight and huffing and puffing. But, if I was on more of my seven wing, I'd turn around and smile."
Enneagram Type 9 Celebrities
Enneagram type nines want to be friends with everyone, but sometimes this can mean being in between conflicts. They are good at mediating conflict and hearing the two sides of every story. They don't like when people argue, though. They are cooperative, passive, and empathetic.
12 Famous Enneagram Type 9's Who Identify As Or Are Believed To Be An Enneagram Nine:
Amanda Sudano:

She and her husband, who is a type seven, talk about their traits combined as a couple, "We always had a great time, even if we were broke or our flights got canceled, we would have fun. And I think that's kind of a seven and a

nine

thing."
Audrey Assad:

"The hallmark of my experience as a

nine

is that I tend to really desire harmony and holding all things intentioned and unity at once."
Lysa Terkeurst:

"It took me a while to figure out that I was

nine

, but I think that's typical for a nine. I'm a nine, but I have a very strong wing eight, and my eight wing gets me in trouble."
Seth Abrams:

"I've largely been more ambiguous and more environmental as a person because dispersing me is how I can have the imitation of

peace

. And if I have ground to stand on, we can be different, and we can agree to disagree."
Discover Your Enneagram Type With A Free Enneagram Test
Identifying your Enneagram personality type on your own without much research behind the subject can be a difficult thing to do. Once you take a free Enneagram test and look into the type you receive, seeing others who share your type, such as the celebrities mentioned in this article, can really give you a further understanding of what it's like to know you.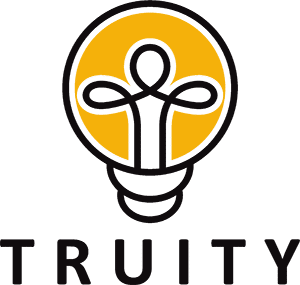 The Truity online Enneagram test will provide a score to indicate how strongly your answers identify with each of the nine Enneagram personality types.  These scores are helpful because you can use them to determine traits that you are familiar with or recognize things you have been unaware of.
Truity also provides a six-page report of in-depth information and questions to further help you identify your enneagram type.  Over one million users have taken this test and have been satisfied with their results.
To take the Free Enneagram Test offered by Truity click, HERE!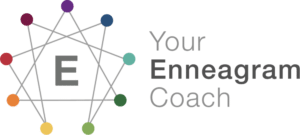 The Your Enneagram Coach online Enneagram assessment is completely free, but you have to sign up through email to receive your results in your inbox. However, this test is great because it is proven to be 80% accurate in identifying your Enneagram personality type. Go through the 12 pages of questions to discover which type fits you most.
To take the Free Enneagram Test offered by Your Enneagram Coach click, HERE!
Cloverleaf Enneagram Test

The Cloverleaf online Enneagram questionnaire is a great choice for a free Enneagram test because you can go at your own pace throughout its 22 pages of questions. While this test has the most pages, the questions are quick and simple to go through. The test takes an overall range of ten to 15 minutes to complete and identify your Enneagram type.
Famous Enneagram Celebrities Conclusion
Good or bad, celebrities throughout history are cast in a different light than everyday people, but hearing them open up about their struggles, trauma, and enlightenment is a vulnerable act and often appreciated.  Keep in mind; all people are deserving of respect, honor, and dignity.
The enneagram can be a powerful tool to help understand one another better and to love each other more effectively.