The enneagram is becoming wildly popular.  The following list of enneagram resources will lead you in the right direction toward discovering more about the enneagram, yourself, and others.
If you're curious about the best enneagram resources I'm going to assume one of a few things.  1.  You've recently heard a friend, coworker, or podcast mention the enneagram.  2.  You've done a little research about the enneagram and now you're wanting to learn more.  3.  You want to make sure that you're using the most helpful and accurate resources available.
Understanding The Enneagram
Using the enneagram as a tool will create some interesting dynamics.  When used correctly, it helps reveal aspects that are both rewarding and also unsettling.  Becoming aware of these things is part of the discovery process.  Further exploration and personal work will help you move closer to who you were created to be.
The Enneagram is a powerful tool for personal and collective transformation. Stemming from the Greek words ennea (nine) and grammos (a written symbol), the nine-pointed Enneagram symbol represents nine distinct strategies for relating to the self, others and the world. – Enneagram Worldwide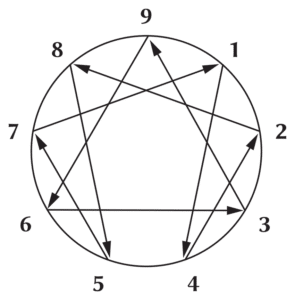 Beth McCord describes the usefulness of the enneagram in the following way:
The Enneagram accurately and clearly describes why you think, feel and behave in particular ways based upon your core fears and core desires.
The power of the Enneagram is in its ability to harness and transform self-limiting behaviors into life-enhancing personal empowerment.
Ian Morgan Cron suggests that the best resources "help develop self-knowledge towards the goal of becoming a more compassionate person and living a fuller life."
With this in mind, use the list below to navigate to the best enneagram resources that will be the most helpful to you.
The 9 Best Enneagram Resources And Blog Posts
I believe a personality test should be used for one of two reasons: 1) To supplement the work you have already been doing regarding discovering your personality. Or, 2) A starting line for exploring deeper into the complexities of yourself.
If you're ready to explore deeper into how and why you do the things you do, taking a test will be helpful. Also, the in-depth guidance and practical steps for further development included with the assessment results are worth the time and money spent as well.
For those reasons, using the best enneagram test from a reputable source with high levels of accuracy can be very helpful.
If you're looking for the best test to take and you're willing to pay a little money, check out this comparison of the best two tests:  Which Is The Best Enneagram Test?
Discovering your personality along with the motives and reasons behind it can be fulfilling and fruitful work. Keep in mind, taking a test is just the beginning.
Using a free enneagram test from a reputable source is important. For this reason, the three sources listed are those that we trust and found helpful too.
Because the assessments are free, its advantageous to take all three to see if your results align. Also, take the time to read any reports provided to further discover information about your possible personality type.
Keep in mind, no self-reporting test is 100% accurate, but that doesn't mean that you shouldn't take one, especially if they're free!  Check out the post here, Three Accurate And Free Enneagram Tests
3.  Other Helpful Enneagram Related Websites
The following websites also provide some of the best enneagram resources available.
Integrative9
Integrative9.com's introduction to the 9 Types is very user-friendly and approachable.  The explanation of each type is brief but helpful and easy to understand.
The Enneagram Institute
The Enneagram Institute was created in 1997 by the late Don Richard Riso and by Russ Hudson.  It is one of the older, more established sites on the web and provides lots of helpful content related to understanding the enneagram.
Truity
Truity is a personality and career assessment website that features the enneagram as one of the tests.  The content related to each Enneagram type is laid out nicely in sequential order.
Crystal
Crystal is also a personality and career assessment site that features the enneagram.  The content is brief and to the point.
The Road Back To You by Ian Cron is was an easy choice to include in the best enneagram resources available.  It is a modern read that explains the enneagram and each type in a comprehensive way.  It is a widely popular book, for good reason and is a recommended read for anyone looking to explore the enneagram and understand each type.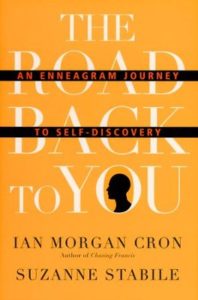 Click HERE to order from Amazon.
The enneagram is also useful for helping you find a career path that will be meaningful and fulfilling. In this post, you'll find advice for each enneagram type about how to experience a meaningful career doing work that you love.
The purpose of connecting the dots between your enneagram type and a career is NOT to narrow you into a specific field or niche but to help you understand what motivates you as a person and how to connect that with work that you'll find fulfilling.
This may be my favorite from this list of the best enneagram resources.  Check out the post by clicking, The Enneagram Career Guide For All 9 Types.
Gift giving is an opportunity to display to the people you know and care about that you just "get them". A gift has the power to convey what you have noticed about others that they may often feel like is overlooked or underappreciated.
The enneagram is a wonderful tool for self-discovery and awareness but it can also be used to learn more about those around us too.
The benefit of filtering your next gift selection through this enneagram gift guide is that it will help you find a meaningful gift for those you buying for.
Giving a gift should be a joy to everyone involved and is an opportunity to communicate what you think is special about the person you're giving to.
To check out the resource click, The Enneagram Gift Guide For Every Type.
Several enneagram podcasts have niched their way into the world bridged between microphones and speakers.
If you're an enneagram enthusiast or maybe a friend has recently piqued your interest, some great podcasts will help introduce you to the enneagram.
Done well, podcasts are resources that enrich our lives, provide enjoyment, and share information that is helpful to the listener.
Combining the medium of podcasting with the tool of the enneagram is a powerful way of sharing ideas and conversations that is meaningful for the consumer. If you've been wondering which podcast about the enneagram you should listen to, check out this list, The Best Enneagram Podcasts To Check Out.
There is some serious content being produced via Instagram inspired by the enneagram.  Some of it is so rich and helpful.  If you use Instagram and you're looking for some inspiration to match your enthusiasm for the enneagram, check out this list. These Instagram accounts are popular, unique, engaging, and providing helpful content.
To view the list, click here, The 9 Best Enneagram Instagram Accounts For Growth And Learning.
9.  Finding Ourselves Through The Enneagram
This talk is shared by Ian Cron, at Fuller's 2019 Culture Care Week at Fuller Seminary.