There are a number of enneagram podcasts that have niched their way into the world bridged between microphone and speakers.
If you're an enneagram enthusiast or maybe a friend has recently piqued your interest, there are a number of great podcasts that will help introduce you to the enneagram.  I'd even say that some content is so rich it could lead you down a road of self-discovery and awareness.
Done well, podcasts are resources that enrich our lives, provide enjoyment, and share information that is helpful to the listener.
The Enneagram is a powerful tool for personal and collective transformation. Stemming from the Greek words ennea (nine) and grammos (a written symbol), the nine-pointed Enneagram symbol represents nine distinct strategies for relating to the self, others and the world. – Enneagram Worldwide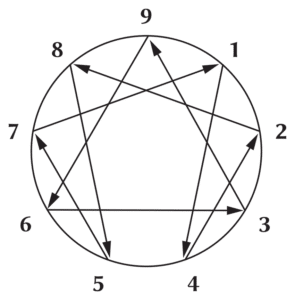 Combining the medium of podcasting with the tool of the enneagram is a powerful way of sharing ideas and conversations that is meaningful for the consumer.  If you've been wondering which podcast about the enneagram you should listen to, below is a list of the best ones. Also, do you use instagram?  Be sure to check out the post, The 9 Best Enneagram Instagram Accounts Worth Following.
The Best Enneagram Podcasts You Should Be Listening To Right Now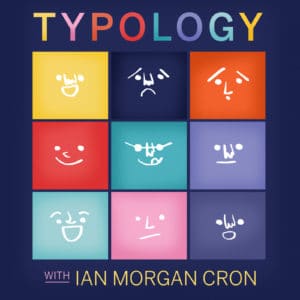 As Ian Cron describes it, Typology is a podcast that explores the mystery of the human personality and how we can use the Enneagram typing system as a tool to become our most authentic selves.
Ian and his co-host, Anthony Skinner, do a great job of producing enriching, honest conversations in interview format.  These enneagram podcasts feature guests from every sphere of life and career.  The episodes are engaging.  Ian does a tremendous job of guiding the conversations into a place of vulnerabilty, yet avoiding over-exposing the guests.
If you're trying to figure out which number you are, I believe the episodes that contain panels of each number are extremely helpful.  Hearing multiple people discuss what it likes to be a certain type is eye-opening and very relatable.
I'll never forget listening to a panel of fives discuss with Ian what it is like to be that type.  A cord struck deep within me and for the first time it felt like others knew exactly what it is like to be me.  This is the episode.
Some of the best episodes from this podcast:
Exploring "The Shack" with the Enneagram and author Paul Young
Don Miller on Directing Your New Story
What's Your Stance? feat. Amy Grant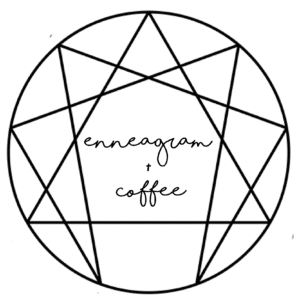 Enneagram and Coffee is the podcast hosted by Sarajane Case.  It's purpose is dedicated to discussing the beautiful and hard parts of working with the enneagram. Her goal is to focus on understanding the enneagram and using it as a tool for self-compassion.
Sarajane has a big heart and that comes through both in her instagram feed and podcast episodes.  The enneagram podcasts she shares have a focus on self-exploration, expression & entrepreneurship.
Most of the episodes are short form, with the exception of a couple that last over an hour.
Some of the best episodes from this podcast:
Entrepreneur Corner: Content Creation
Ryan Oneil is the host of The Sleeping At Last Podcast. This podcast features an in-depth dissection and explanation of how his songs inspired by each enneagram type took shape, one song at a time.  Ryan shares about his writing process, the intention and thought behind his songs, what they mean to him and why he did what he did within each song.
The songs are beautiful and his deep-dive into each enneagram type are very interesting.  While this podcast does contain other episodes that are not enneagram specific, taking time to check out the ones that are is well worth it.
Some of the best episodes from this podcast:
The Enneagam Journey is hosted by Suzanne Stabile, no stranger to the enneagram.  She is an internationally recognized Enneagram master and has conducted hundreds of enneagram workshops over the past 25 years.
The hope of this enneagram podcast is for it to be a gift to its listener.  For it to be a tool to better understand yourself and those who share their lives with you. Growing in awareness as to why we struggle and discovering ways as to how we can promote our gifts, we can improve our relationships and promote community, patience, and tolerance.
Most of the conversations are between the 45 minute to 1 hour mark.
Some of the best episodes from this podcast:
Differentiating Between Numbers
Introductory Episode Of The Enneagram Journey
Keep in mind, the enneagram is one tool out of many for discovering more about who you who've become.  While it is a great tool, it's not perfect.
Yes, it is also helpful to use it in learning more about your self and others.   However, personality assessments all have faults and your true identity is not in your number.
I hope these enneagram podcast episodes help you move toward growth and healthy relationships.
p.s. Are you looking for some gift ideas for enneagram personality types?  Check out the post: The Best Enneagram Gifts For All 9 Types