Cloverleaf and Your Enneagram Coach are two trustworthy Enneagram coaching services that provide different benefits for people looking for Enneagram training. These companies work to help with private personal training and for business owners looking to coach their teams.
Read on to find out more about Enneagram coaching and learn how it could help you or your team further develop personally and professionally.  Discover the benefits and differences of each enneagram coach so you can determine which service is the right one for you or your team.
Enneagram Coaching Services & F.A.Q.'s
What Is Enneagram Coaching?
Enneagram coaching is a service that helps individuals to transform themselves as a person by teaching the philosophies behind Enneagram personality types. Professional Enneagram coaches can help guide you toward personal growth and help you form bonds with those around you.

Each of the nine separate Enneagram personality types has its own unique characteristics that shape the person into who they are. Everyone is different, so it takes a skilled person to become an Enneagram coach.
Enneagram coaches have gained a deep understanding of people and their tendencies based on their Enneagram personalities.  They are skilled in analyzing self-reflective assessments, providing insight as an outside perspective, and helping you form bonds with those around you.
You can also utilize enneagram training services in businesses to help discover your team members' Enneagram personality types to maximize team efforts. Training your members collaboratively using Enneagram coaching services can reveal compatible workmates and missing roles; Enneagram coaching plugins can be integrated into everyday work life.
Source: Enneagram Worldwide
Benefits of Enneagram Coaching
There are many benefits to using Enneagram training services to work on yourself as an individual, as it creates the opportunity for you to become a happier and healthier person. 
When you use personal Enneagram coaching services, you have a chance to learn more about yourself and why you interact the way you do. By breaking down certain aspects of your life using the lens of the Enneagram, you can acknowledge your strong points and faults so that you can strive for greater things. You can also learn proper communication with those around you.
Overall, Enneagram coaching is beneficial because it leads others down a path of self-discovery and teaches ways of understanding yourself and those around you to gain a better sense of respect for yourself and them. Enneagram training teaches how crucial it is not to take things personally because some personalities naturally clash; it isn't anything subjective.
Source: Flight Media
What Each Enneagram Coaching Service Offers
Though Enneagram coaching services have some of the same ideas and methods for learning more about Enneagram personality types, each company below offers a unique approach in their Enneagram training. Below are two separate Enneagram coaching services that could help you whether you're seeking help to grow personally or enhancing your team's communication.

The Cloverleaf Enneagram coaching program has multiple services in addition to individual private coaching.  Cloverleaf's services provide ongoing Enneagram training for individuals, small teams, and enterprises to increase self-awareness and knowledge of the Enneagram to better themselves and their work environment.
Using Cloverleaf's ongoing Enneagram training services can help you:
Increase your self-awareness:

Cloverleaf's Enneagram personality training assessments can help you learn more about yourself based on your personality type by teaching you your strengths, flaws and improving them to become a better you.

Improve your team's performance:

After learning their Enneagram personality types, your team can receive ongoing support from Cloverleaf's professional Enneagram coaching services to further enhance teamwork. Utilizing the compatibility of members can help build stronger relationships between co-workers for better work performance.

Identify missing roles in your team:

Cloverleaf coaches can help you identify positions that might be missing in your group, making it easier for you to hire candidates with the desired traits for the job requirements.  Discovering a necessary role could be the key to developing your team for further success.

Enhance your management's capabilities:

Managers within your organization can receive Enneagram coach training from Cloverleaf's dedicated team to help them best apply the knowledge they've acquired to support their team better.

Provide daily insights in communication and collaboration:

Cloverleaf has a calendar plugin feature that can help you remember your appointments and meeting times while integrating Enneagram personality technology to see how a particular personality type might work best that day.
The Enneagram coaching process that Cloverleaf uses is subscription-based. For coaching a team, there is an assessment your team members can take and a 60-minute starting call to begin transforming your business.
The Cloverleaf Enneagram coaching program for teams also includes an insightful plugin for Slack, which is easy to use in everyday work life with you, managers, and team members while maintaining their communicative resources. Easy-to-use features like this can create a more favorable response to introducing Enneagram's transformative philosophies into the workplace.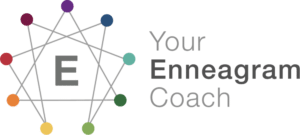 Your Enneagram Coach focuses on private coaching for those who wish to better themselves as individuals rather than improving team members (like Cloverleaf). This coaching service creates a comfortable environment for those to learn about their Enneagram personality and grow to reach their full potential.
Using Your Enneagram Coach's coaching services can help you by:
Becoming conscious of your actions:

Your Enneagram Coach can train you based on your Enneagram personality type to recognize how you handle certain situations and whether these actions are good or bad, so you can learn to improve them.

Embracing your capabilities:

After learning what you are capable of and what you are limited by based on your Enneagram personality type, Your Enneagram Coach can guide you to embracing your strengths so you can flourish with your capabilities.

Overcoming your self-limitations:

Following working on your strong points so they can become even stronger, Your Enneagram Coach can then help you overcome your flaws by coaching you to disallow them from setting you back.

Enhancing your connection to those around you:

Learning the previous steps will help you strengthen your relationship with those around you because Your Enneagram Coach can teach you how to avoid conflict and instead pursue friendships using that knowledge.

Transforming your experiences in life:

At the end of your Enneagram coaching, you will have learned much about healthy communication with your peers and self-love. Using Your Enneagram Coach can help you live your life to its fullest and be able to put what you learned into action to transform real-life situations.
The coaching process that Your Enneagram Coach takes includes a two-hour starting online course that gives you more background on Enneagram and its purpose and all nine Enneagram personality types. You can then confirm your Enneagram personality type and start to learn everything you need through five training sessions and helpful reflective worksheets.
Your Enneagram Coach's services are useful because you can schedule your sessions based on your needs; if you have a busy work schedule, this Enneagram coaching service might be the best option for you. You can meet your Enneagram coach through online meetings in case of commute issues, or you can meet with them in person if you like face-to-face contact better.
The Benefits of These Services
Both Your Enneagram Coach and Cloverleaf provide excellent Enneagram coaching services that can help you flourish by recognizing your flaws and overcoming them so they won't set you back. These Enneagram training programs can also help your team members bond with their co-workers, so their teamwork will create excellent business opportunities and achievements.
How Enneagram Coaching Could Help You
Our personalities can be difficult to understand because we sometimes don't understand the reasons behind our actions and how they could be hurtful to others.  Each Enneagram type has strengths and weaknesses that affect how a person thinks, feels, and interacts.  Your efforts to become more self-aware by sorting through these things is beneficial and rarely considered a waste of time or investment. 
Some ways personal Enneagram coaching can help you include:
Becoming more conscious of yourself for a better understanding of who you are and what you are capable of

Deepening the relationships, you have with other people by creating a common ground with each of the Enneagram personality types

Gaining excellent problem-solving skills by integrating what you've learned about reducing conflict between clashing Enneagram personality types to real-life altercations
By hiring a professional private Enneagram coach who has intensively studied the psychology of Enneagram personality types like the two Enneagram coaching services listed in this article, you can learn more about yourself to unlock your full potential. You can also learn to better your imperfections so they won't hold you from your true self.
How Enneagram Coaching Could Impact Your Team
If your team members find it hard to work with each other and often get into conflict, hiring a professional Enneagram coach is the way to go. Enneagram coaching can positively impact your business by changing the atmosphere between co-workers with clashing personalities and allowing them to understand each other better.
Some ways business-oriented Enneagram coaching can help you help your team include:
Giving your workers a supportive role that helps them recognize their accomplishments so they can be proud of their work

Guiding your team members to find better communication methods, so their cooperation brings a happier work environment.

Boosting your business's ratings due to improved work performance and team collaboration
Learning the Enneagram personality types of your co-workers in a business setting can help your team thrive. In business, coming to an understanding of each other's strengths and faults can result in better teamwork. However, finding the right coaches to teach you or teams on Enneagram personalities is tricky, as different coaches offer various services.
Using Enneagram coaching in your business can train you or your team about a worker's strengths for the best performance, faults to overcome so they can avoid conflict with others, and the compatibility between workers for a better team effort and a higher chance of success. Having an Enneagram coach available in the workplace can also create a more open space.
If you would like to learn more about how Enneagram coaching could impact your team, you can head on to our other article, 3 Successful Enneagram Business Coaching Options for Teams. In this article, you can read a more in-depth explanation on using the Enneagram of Personality beliefs in the workplace for stronger teamwork and a higher chance of success.
Sources: Enneagram Institute, The Enneagram At Work
How to Become An Enneagram Coach
Not only can you use Enneagram coaching for your own personal growth, but you can also use these training services to become an Enneagram coach to help others too!
Becoming an Enneagram coach takes strength, patience, and perseverance, as there is a lot to learn about the complexities of personalities because every person is different.
You can become an Enneagram coach by intensively studying the Enneagram of Personality and its beliefs, including all of the personality types and subtypes using training assessments, and participating in lessons taught by a professional Enneagram coach trainer. Enneagram trainers can help get you certified to coach others using the Enneagram framework.
If you would like to learn more about becoming a certified Enneagram coach, you can follow up with our other article, 3 Excellent Enneagram Coach Training & Certification Leaders. In this article, you can find a more in-depth explanation of what steps to take for studying to teach others the philosophies of the Enneagram of Personality for a better understanding of all.
Is Receiving Enneagram Coaching Right for You?
Are you feeling helpless about not understanding why you think, feel,  or respond the way you do?  Seeking out an enneagram coaching service could be your next step.
The Cost of Enneagram Coaching
The cost of different Enneagram coaching services, like personal or private Enneagram training or business-oriented Enneagram coaching, are all provided at varying costs. Before purchasing any subscriptions to either of the Enneagram coaching services listed in the article, you can schedule a free demo using our links to see if you like them.
The costs of Your Enneagram Coach's training services are:
A Standard Coaching Session:

Each 50-minute private training session with the professional Enneagram coach of your choice costs $125.

The Discover Your Type Plan:

This Enneagram coaching plan comes for a great price, including the

Discovering You

online course for free rather than its usual $49 fee, as well as a 50-minute private typing interview appointment with a professional Enneagram trainer.

The Explore Your Type Plan:

If you are looking for a more in-depth training experience, this plan might best suit you. For $674, you can receive five separate 50-minute private coaching sessions from the Enneagram trainer of your choice, the

Discovering You

online learning course, and customized guide sheets for your personality type.
To learn more about Enneagram Coaching offered by Your Enneagram Coach click, HERE!
The costs of Cloverleaf's individual training services are:
The Monthly Plan:

For $9.95 a month, you can receive ongoing personal private Enneagram coaching with Cloverleaf. This plan includes unlimited assessments, automated coaching through your email, plugins for your calendar and Slack channels, and detailed assessment reports.

The Yearly Plan:

If you are thinking of continuously using Cloverleaf's Enneagram training services, you can get the yearly plan for only $99, meaning you save 18% for a long-time supply of Enneagram coaching resources.
The costs of Cloverleaf's small teams coaching services are:
The Monthly Plan:

For $100 a month, you can receive ongoing Enneagram training for you and your team with Cloverleaf. This plan includes everything from the individual coaching services and a team dashboard, team role recommendations, and relationship mapping.

The Yearly Plan:

If you want to integrate Enneagram philosophies in your business using Cloverleaf continuously, you can save 18% on the yearly plan. The annual plan for Cloverleaf's Enneagram coaching is $1000.
Should You Receive Enneagram Coaching If You Are Self-Employed?
If you are self-employed, receiving Enneagram coaching made for small teams or big enterprises might not be for you. However, hiring a professional private Enneagram coach can still help you in business.  We believe it is possible to experience fulfillment in your life and career.  Enneagram coaching can help you regain your love for your work.
Summary
Enneagram coaching can help you personally through self-reflection and gaining an understanding of yourself and others. It can even help your business thrive for further success by teaching your team how to cooperate and create bonds with one another. Your Enneagram Coach and Cloverleaf are two trustworthy coaching services that can help you.
Are you looking for other enneagram resources relevant to this post?
Career Advice For Each Enneagram Type