The Enneagram Career Guide will help you connect the dots between your personality and your work.
The purpose of connecting the dots between your enneagram type and a career is NOT to narrow you into a specific field or niche. It is to help you understand what motivates you as a person and align that with work you find fulfilling.
The enneagram is useful for discovering your personality type, along with the core motivations that shape you.  It is also useful for helping you find a career path that will be meaningful and fulfilling.
The Enneagram is a useful tool in assessing personalities, thus, enabling self-awareness in career decision-making.  This idea is supported by Holland (1959), who states that the best satisfaction in career choice derives from the reflections of motivation, knowledge, personality, and individual competence.  Moreover, Enneagram offers techniques in adapting daily towards career and personal success. – Assumption Journal
Is there a gap between your gifting and career?
Do you ever feel unfulfilled by your work?
Do you dream of making a change?
Are you unsure if you're in the right job?
Do you feel unmotivated but don't why?
Connecting your passion with work that you enjoy should not be so difficult.
The Enneagram Career Guide will help you:
Become aware of thoughts that are limiting you and replace them.
Identify what motivates you.
Consider if your current work is meaningful to you and helpful to others.
Use The new information about yourself to enhance your career.
Your career is an opportunity to make a difference, serve others, and find joy in the work that you do.  The enneagram career guide is specifically designed to help you understand how your unique personality can intersect with work you're passionate about.
Now more than ever people want to engage in work that is meaningful and fulfilling.  Each guide explains how to move from a stagnant career to a life of purpose.
This is more than a generic listing of job titles, you'll receive practical advice for finding and creating work that you enjoy.
What Is Included In The Career Guide?
35-page downloadable workbook
Explanation of type
Key motivations of type
Demotivators of type
Evaluation of current career path
Connecting your key motivations with career options
Next steps
+ FREE BONUS + Along with the career guide workbook you will also receive two free bonuses! 1. My recommended reading list when making a job change.  And, 2. A job search strategy for landing the job!
How much is a frustrating work environment costing you?  Could your life be more fulfilling if you had a clear path toward meaningful work?
Are you wasting time and stress because you're not sure what to do next? A confusing, tired, boring career may already be costing you a great deal.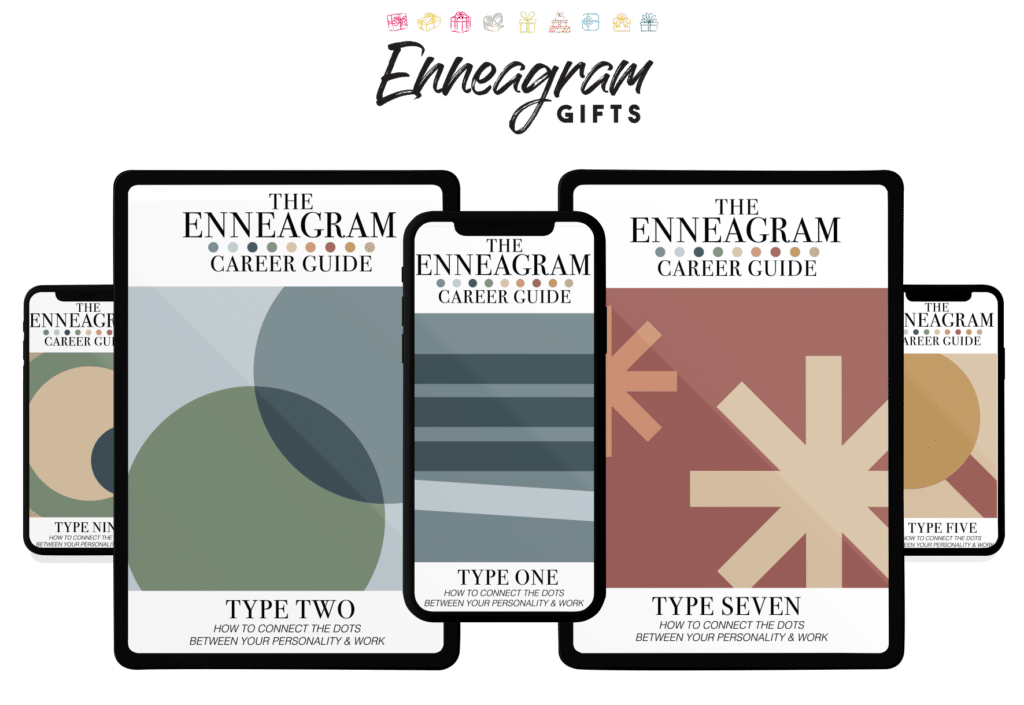 Click Here To Get A Enneagram Career Guide For Your Type
FAQ's About The Enneagram Career Guide
Will you mail me a physical copy of the Career Guide?
The Career Guide is delivered by email as a PDF file.  It is yours to keep and use as often as needed.  You will also receive two free bonuses! 1. My recommended reading list when making a job change.  And, 2. A job search strategy for landing the job!
What is your refund policy?
Because our products are digital goods delivered via Internet download refund requests made after you have downloaded our product are handled on a case by case basis and are issued at our sole discretion. Refund requests, if any, must be made within ten (10) days of your original purchase.
Do you have career guides available for other types?
Yes, you can view all available career guides by clicking HERE.
How do I pay for the career guide?
After you select the guides using the purchase button, select checkout. You will then be taken to the checkout page. At the checkout page you can choose your payment method. Enter your information and finalize by selecting the purchase button.
Using the enneagram to help you align your passion with your work is a worthwhile endeavor and know that I am cheering for you.
CLICK HERE TO PURCHASE OR VIEW THE CAREER GUIDES
My Mission
Picture this:  A bodybuilder (aspiring), jumping rope at the gym.  It's 10:00 am on a Monday.  Headphones in.  Tears running down his face.
This was me.
Years ago, I began to hear more and more about the enneagram through the different podcasts I listened to.  As a type 5 (not knowing it at the time), my curiosity was piqued and I began to dive into learning all about the enneagram.
My tears at the gym that day were brought on as I listened to a panel of people describe what it was like to live and think as an enneagram 5 on a podcast episode.  I had never heard words so accurately describe what it was like to be me.  It was comforting, like, "I'm not the only one."  Hence, the tears.
The enneagram has been a helpful resource for me.  I believe I have grown through learning from it.  It's helped me understand myself, my work, and others better.
Enneagramgift.com is my way of giving back to those looking to learn more about themself and how to serve others better.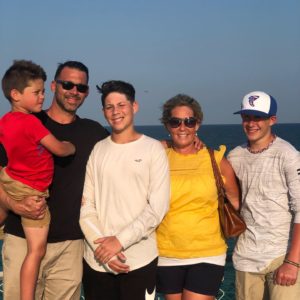 – Evan, Type 5, enneagramgift.com
If you're not sure about your enneagram type or just need more resources before purchasing a career guide, be sure to check out some of the most popular posts on this site:
Most Popular Posts
Career Advice For Each Enneagram Type
What Is The Best Enneagram Test?  And, Should You Take It?
The Enneagram Gift Guide For All 9 Types