Whether a business is brand new or already established, team performance can be mediocre based on weak communication skills, a lack of self-awareness, or low morale.  However, there is a method to improving your team members' execution and finding that missing link by hiring an Enneagram business coach.
There are many different Enneagram business coaching options to choose from, but Cloverleaf, Integrative 9, and Truity are the three most successful options. Each has different approaches to Enneagram training in the workplace, but all have methods to help your team to become better at what they do.
Read on to find out more about the three Enneagram business coaching programs shown in this article, including their unique qualities, overall benefits, and why hiring one of these companies can impact your business. You can also learn more about each coaching service's Enneagram testing processes to begin your team's journey to understanding themselves and their peers.
*Disclosure:  Keep in mind that we may receive commissions when you click our links and make purchases. However, this does not impact our reviews and comparisons. We try our best to keep things fair and balanced, to help you make the best choice for you.
Enneagram Business Coaching Services F.A.Q.'s
3 Of The Best Enneagram Business Coaching Services
Enneagram of Personality is a useful emotional developing tool that can help people both in life and business. Enneagram coaching services can teach important life lessons like self-discovery, understanding your actions, and proper communication skills. In business, you can use Enneagram coaching to improve your team members' work ethics and cooperation.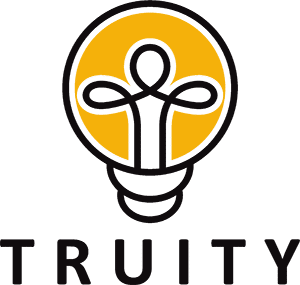 Truity is an Enneagram business coaching service that maintains an A+ rating with the Better Business Bureau, and its tests are wholly backed by in-depth psychometric research. This company is the most popular Enneagram coaching business in the United States, with its ratings at 4.8 stars, so you know their services live up to the hype.
The goal set in place by Truity is to help develop professionals through establishing their work styles and leadership styles based on their Enneagram personality type. A team members' Enneagram personality can tell you their work preferences, points of conflict, strong suits, and weaknesses, so you can give them the best tasks possible and help them avoid altercations.
Truity's methods of Enneagram business coaching are through a series of comprehensive assessments. You can personally link this test to each of your team members, or you can use a single link with an eight-digit code to a larger group. As the administrator of the Enneagram personality type tests, you can see their test progress and results.
To learn more about Enneagram Business Coaching offered by Truity click, HERE!
Sources: Truity About Us

Used by many well-known and successful companies, including Chick-Fil-A, UPS, Monster Energy, and the YMCA, Cloverleaf is a triumphant Enneagram business coaching service that strives to help others in life and the workplace. Cloverleaf's ongoing services are helpful to anyone, whether it's an individual, a team, an entire business, or your management.
Cloverleaf's services are easy to use for those who might struggle with technology, as its business coaching is integrated through apps your team might already use every day. Cloverleaf also uses a customizable, easy-access platform to fit you and your team's needs.  All the tools and resources necessary to coach your workers are available within your dashboard.
Cloverleaf provides different Enneagram business coaching methods to integrate the Enneagram of Personality's technology into your business or teams' working habits. These methods include coaching through team meetings and one-on-one encounters, whether your preference is on call or in person, and using Enneagram business coaching assessments.
To learn more about Enneagram Business Coaching offered by Cloverleaf click, HERE!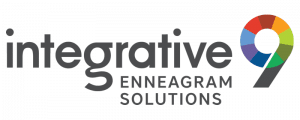 Affiliated with Shell, ShowMax, Santam, and Woolworths, Integrative 9 is a prosperous Enneagram business coaching service that focuses on developing your team members' communication and collaborative skills to help your workers get along. Integrative 9's Enneagram business coaching is the key to improving your business.
Integrative 9's Enneagram business coaching services are ongoing and provide more than five years' worth of improvement to your organization, so you know that you're getting great value when choosing this company. In case your firm is multinational, you can translate all of Integrative 9's Enneagram business reports from English to a multitude of languages.
Some languages that Integrative 9's Enneagram business content is available in include:
Dutch
French
German
Italian
Russian
The method of Enneagram business coaching Integrative 9 uses starts with a single 30-minute Enneagram personality type assessment to determine your team members' Enneagram outline. This outline includes their personality type, subtype, wing type, and their dimensions of stress, so you know how they work best and what can set them back in the workplace.
To learn more about Enneagram Business Coaching offered by Integrative 9 click, HERE!
Benefits of These Services
All three of these successful Enneagram business coaching options can improve your business' functionality by teaching you, your management, and your team members crucial lessons about work-life and co-workers' cooperation. Hiring Cloverleaf, Truity, or Integrative 9 as an Enneagram workplace coach can create business opportunities.
How Could an Enneagram Business Coach Help Your Team?
Using each Enneagram business coaching service has different benefits to help your team become something even better than what you started with. Cloverleaf, Truity, and Integrative 9 can all help your business improve by guiding you and your workers through self-discoveries, teaching co-workers to establish a common ground, and enhancing your business' success.
Utilizing Truity's Enneagram Business Coaching services can help your business to:
Maximize  Team Members Best Traits: Learning team member's Enneagram types and the traits associated with their personality can help you to play to their strengths and coach their weaknesses. 
Increase Collaboration & Teamwork: Understanding what motivates each person on your team and how they relate to one another can help ensure efficient work is done by all while enjoying it too!
Track Testing Progress & Results: Easily monitor if and when each employee has completed their Enneagram test along with access to review their results upon completion.
Simplify The Interview Process: Incorporating an Enneagram test or requesting their number can help you ask better questions, recognize if the candidate is a good fit for the role, and more quickly understand each interviewee a little better.
Purchase Tests With A Discount: Truity offers discounted rates when purchasing multiple tests at once.  Whether you lead a large organization or a few people, improved rates are available at any level to help infuse Enneagram business coaching into your team!
Source: Truity Hiring
Cloverleaf's Enneagram Business Coaching Resources Can Help Your Team To:
Promote Self-Awareness In Your Leadership:  Empowering your leaders to recognize their blind spots, along with being transparent about them, can promote an environment of trust, safety, and open communication between bosses and employees.
Celebrate Work & Accomplishments: Cloverleaf's Enneagram business coaching can help individuals improve their skills and increase confidence in one another's work, creating opportunities to honor team members' contributions.
Identify Necessary Roles On Your Team: Cloverleaf can help and observe how your team functions based on member's Enneagram types to determine if there are additional skills needed to take your business to the next level.
Increase Employee Engagement: Promoting self-awareness and helping your team thrive can increase employee satisfaction, reduce turnover rate, and help you build a healthy environment for your team to succeed.
Cloverleaf's Enneagram Coaching Certification Can Help Aspiring Enneagram Coaches To:
Grow Business Success: Becoming a Cloverleaf Certified Enneagram Business Coach offers numerous benefits for you, such as embeddable lead functionality, reports you can charge for, and reference opportunities.
Access Powerful Enneagram Business Coaching Resources: As a certified Cloverleaf Enneagram Coach, you gain access to a library of Enneagram coaching resources, a community of coaches, and business development tools.
Facilitate Healthy Meetings: Every individual is different with unique goals and motivations.  Leading one-to-one meetings or in groups using the Enneagram as a framework can help team members understand one another and feel understood.
Sources: Cloverleaf Coaches, Cloverleaf Blog
Using Integrative 9's Enneagram workplace training method for professional individuals can help your team by:
Providing comprehensive reports: Integrative 9's individual reports are detailed and comprehensive, so their Enneagram business coaches can use what they know about the worker through their Enneagram outline to guide them in coaching them.
Showing quick results: It takes a long time to interview people individually and ask in-detail questions. Integrative 9's easy-to-use Enneagram coaching services turn hours of meetings into a simple 30-minute endeavor by the click of a button.
Consistently evolving to new corporate insights: Since the business world is ever-changing, management methods are continually updating newer and better methods. With Integrative 9, their Enneagram business coaching services consistently evolve to match the latest discoveries while providing accurate insights.
Using Integrative 9's Enneagram business coaching method for teams can help your business by:
Building trust with your team: By learning about your team members through Enneagram personality tests, you can find the best ways of approaching them and who they would work best with based on compatible personality types. Integrative 9's Enneagram business coaching can help your team gain your trust.
Understanding diversity in the workplace: Organizations are diverse places; everyone is different based on their culture, Enneagram personality type, and world views. Integrative 9's Enneagram business coaching services can help your team members to understand diversity in the workplace.
Enneagram Tests for Teams 
Each of the three Enneagram business coaching services has different comprehensive questions, approaches, and lengths of Enneagram tests for teams. These Enneagram personality tests are all unique in their own way, and they all provide information that team members can use to learn more about themselves and why they do what they do.
Truity's Enneagram business test consists of 105 comprehensive questions for learning more about your team members' Enneagram personality types and takes about 10 minutes to complete. This test also isn't timed, so you can go at whatever speed is best for you. Before purchasing the test, you can contact Truity to schedule a demo.
To purchase enneagram tests for your team from Truity click, HERE!
Cloverleaf's Enneagram assessment has 22 pages worth of in-depth questions to help your team members discover their Enneagram personality type. This assessment takes about 10 to 15 minutes but has no time limit so that you can go at your own pace. Cloverleaf also provides personalized tips to help lead and inspire each personality type toward growth.
To purchase enneagram tests for your team from Cloverleaf click, HERE!
Integrative 9's Enneagram test for professionals comprises 44 pages discussing in-depth info about how your team members work in your organization. The test is adaptive, meaning it can change its contents based on what answers you've given so far to get a better idea of what personality type you lean towards. The test is 95% accurate for the best results.
To purchase enneagram tests for your team from Integrative 9 click, HERE!
Benefits of These Tests
Using the Enneagram business personality type tests from Truity, Cloverleaf, or Integrative 9 can help you improve your business by developing you, your management, and your team's sense of teamwork, engagement, work ethic, and work style. You and your management can also learn leadership skills so your business can run smoother.
Enneagram Types in The Workplace
Just like people, Each Enneagram personality type is unique in its own way. The Enneagram of Personality shows the different qualities people have, like if a person is introverted, omniverted, or extroverted, and their strengths and weaknesses.
Analyzing Enneagram types in the workplace can help you better understand your workers' preferences for a better work ethic.
Type One: Often called the Perfectionist, type ones are self-controlled workers who act with purpose. Type ones typically have the cleanest, most organized offices out of their co-workers.
Type Two: Often labeled as the Helper, type twos are very thoughtful co-workers who strive to make good relationships with their peers. Type twos are good with people, so they make great customer service representatives.
Type Three: Often called the Achiever, type threes are workers who want to be the best out of everyone else in their team. Type threes tend to have fantastic work performance and results.
Type Four: Often labeled as the Individualist, type fours work best in spaces where they can express themselves because they are creative people. Type fours can be very self-aware, so they often know what they're capable of.
Type Five: Often called the Investigator, type fives are deep thinkers who like to dwell on what piques their curiosity. Type fives work best with the opportunity for space and privacy but shouldn't be completely secluded from the team.
Type Six: Often labeled as the Loyalist, type sixes are reliable team members and work hard to maintain their positions. Type sixes often ignore put the needs of others first, sometimes at their own expense, and will follow instructions precisely.
Type Seven: Often called the Enthusiast, type sevens are often the most fun-loving co-workers out of their entire team. Type sevens always bring the party with their enthusiastic personality and can boost the morale of their peers.
Type Eight Often labeled as the Challenger, type eights are natural leaders- even if they aren't managers or bosses. Type eights are powerful negotiators and are normally very confident in what they do.
Type Nine: Often called the Peacemaker, type nines can be very friendly out of their co-workers and always try to help others make amends. Type nines play a supportive role and can help deter conflict.
Sources: Caffeine Marketing, Success
Is Hiring an Enneagram Coach Right for Your Business or Team?
You might have some questions like, "How do I know Enneagram business coaching is for me?"  If your team struggles to work together if you want to reduce conflict, or you find that there's just something missing from your company's management process, then hiring an Enneagram coach could be right for you. Enneagram workplace training can help your business get that boost in productivity and unity that you're looking for.
The Cost of Enneagram Coaching for Teams or Businesses
If you can afford the upfront costs of an Enneagram business coach, you can make your money back through the improvements it will make for your business. Coaching your team or enterprise can guide your workers through self-discovery to help them work better as a team.
Truity:
$19:

One person, $19 each.

$325:

25 people, $13 each.

$550:

50 people, $11 each.

$900:

100 people, $9 each.
Click Here To View Truity Coaching & Pricing
Cloverleaf:
Depending on your organization's size and which services you would like to include in your coaching plan, Cloverleaf's pricing varies. You can get an estimate for your Enneagram enterprise coaching price by contacting Cloverleaf.
If you would like to learn more about Cloverleaf's Enneagram business coaching services for individuals and small teams, you can find information in our other article, 2 Trustworthy Enneagram Coaching Services for You or Teams. This article can read the different prices on the monthly and yearly plans for individual and team coaching.
Click Here To View Cloverleaf Coaching & Pricing
Integrative 9:
$60:

Standard Enneagram business coaching is $60.

$120:

Professional Enneagram workplace training is $120.
Click Here To Request Customized Team-Based Enneagram Coaching From Integrative 9
Summary
Businesses can always use improvement in management because the world's trends for clients and workplaces are ever-changing. By hiring one of the three successful Enneagram business coaching options for teams listed in this article, you no longer need to worry about your organization staying relevant because it will teach you and your workers how to experience personal and professional growth together.
Are you looking for other enneagram resources relevant to this post?
Career Advice For Each Enneagram Type