Whether live or virtual, workshops are tremendous opportunities to facilitate dynamic experiences that foster personal growth and transformation. Enneagram workshops provide an environment for individuals to learn more about themself and how personality can influence behavior, thinking, and motivation.
Using the Enneagram within a workshop environment creates a safe way to ask questions, receive guidance, and recognize healthy and unhealthy patterns.
There are several Enneagram Workshops available to serve your needs. Whether you want to learn more about using the Enneagram in your personal life, relationships, or at work, there are learning experiences suited for each purpose.
Do you want to learn more about yourself and the people around you? Are you looking for a way to improve your relationships and communication skills? If so, an Enneagram workshop explicitly tailored to your needs could be the tool that helps you experience growth, overcome challenges, and support healthy thoughts, feelings, and behaviors.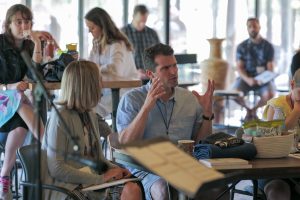 What Are Enneagram Workshops?
Enneagram workshops provide an environment for individuals to learn more about themself and how personality can influence behavior, thinking, and motivation.
Using the Enneagram within a workshop environment creates a safe way to ask questions, receive guidance, and recognize healthy and unhealthy patterns.
What Happens In An Enneagram Workshop?
In an enneagram workshop, participants will have the opportunity to learn about their type and discover the types of those around them. Using a series of teaching, exploratory exercises, and a conversation-based format, participants will grow their understanding of self.
A workshop can be a powerful experience that offers individuals a greater understanding of themselves, their relationships, and how they interact with the world.
Depending on your needs, various Enneagram Workshops can help deepen your understanding of yourself and those around you. The most popular types of workshops primarily focus on four specific applications:
Personal Growth and Development
Relational Dynamics
Work Environments & Teams
Certification & Training
Each workshop experience will teach you how to use the Enneagram in detail, specifically within the context of each application.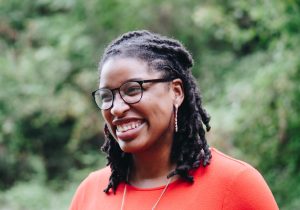 Enneagram Workshops For Personal Growth & Development
The best enneagram workshops will provide in-depth teaching about using the Enneagram, identifying your number, recognizing unhelpful patterns and behaviors, and making better decisions.
The Enneagram can help you learn about and understand seven fundamental concepts about personality and behavior:
Learning more about the seven aspects can be a transformative experience and a personal growth and development launchpad. Understanding how each element influences your thoughts, feelings, and behaviors can help you reorient your current habits and practices.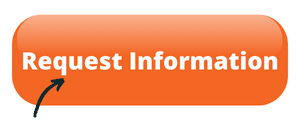 Relationships create complex dynamics that often lead to misunderstandings, frustration, and miscommunication. However, relational hurt does not have to be the norm, and you can experience healthy relationships with those in your life.
As a couple, learn more about each other's personality types, develop empathy, and discover how to resolve conflict faster. Gain valuable insight to help you experience healthy relational dynamics that lead to joy, understanding, and fulfillment.
Together, you can create a healthy relationship that helps you thrive by:
Improving Communication
Developing Empathy
Learning Conflict Resolution Techniques Specific To Your Types
Gaining a Deeper Understanding Of Each Others Motivations
Making Unified Decisions
Every relationship has difficulty, and misunderstanding and miscommunication often keep us from experiencing the full potential of what the relationship can offer.
Your relationship can be life-giving. The dynamics can change with proper guidance, effort, and hope to create a mutually edifying relationship.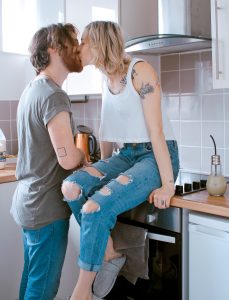 Should Married Couples Attend An Enneagram Workshop?
While there is no one-size-fits-all answer to this question, it's best for married couples to attend an enneagram workshop together. The Enneagram can offer couples a greater understanding of their relationship and how they interact.
The Enneagram can also help couples learn more about their personality types and how to communicate better.
If your partner is unwilling to attend, it is probably best for you to participate in a workshop that focuses on individual personal growth and development.
It is important to note that Enneagram workshops are not therapy sessions nor a substitute for ongoing professional counseling or therapy if necessary.
If you are considering attending an enneagram workshop with your spouse, it is essential to consult with the workshop organizer to ensure that the workshop is appropriate for couples.
Enneagram Workshops For The Workplace
Creating a healthy culture for team members can help individuals increase collaboration, produce quality work, and eliminate drama. Unhealthy work culture is one of the greatest hindrances to productivity and job satisfaction.
Communication skills foster trust between teammates, creating an environment for positive professional relationships to take root and grow.
When teammates know each other well, they become acquainted with each others' strengths, weaknesses, tendencies, and thought processes, making it easier to work together toward a common goal and plan for future projects.
Positive work relationships add a sense of fulfillment and satisfaction to the job, aiding employee retention and a stable work environment. – smallbusiness.chron.com
Companies that invest in people development are far more likely to retain talent, increase revenue, and build a highly invested team. Using the Enneagram to help team members improve their leadership and performance capacity is a win for everyone.
Co-workers can benefit from greater understanding and communication with each other. Participating in an Enneagram workshop can help teams learn more about their strengths and weaknesses. This information can help team members better understand how they can contribute to the team and what areas they may need assistance.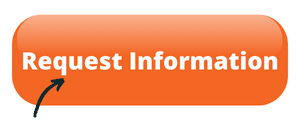 Teams familiar with the Enneagram can also use it as a tool for conflict resolution. When team members understand the Enneagram and their co-workers' personalities, they can resolve issues constructively and positively.
The Enneagram can help employers and managers better understand how to lead different personality types to maximize their potential. Understanding the communication style of each personality type and how to best communicate with their employees is a powerful asset.
Finally, Enneagram workshops for the workplace can help teams better understand the stressors and motivations that each personality type is likely to experience so that co-workers can effectively support one another.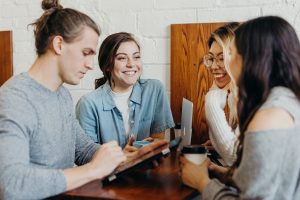 Enneagram Workshops For Certification & Training
Enneagram Certification Workshops are incredible ways to grow or expand your coaching opportunities. Regardless of your coaching practice incorporating the Enneagram into your work with clients can help broaden your guidance and improve the overall experience.
Acquiring certification from reputable, trained Enneagram teachers will best serve you and your clients. Whether you are a licensed therapist or a coach who wants to enhance your practice, several Enneagram Certification Workshops are available to suit your needs.
To learn more about my top certification options, check out the post: 3 Excellent Enneagram Training & Coaching Certification Experts. Each option has its unique benefits, but all of them provide valuable content and teaching for using the Enneagram to enrich the lives of others.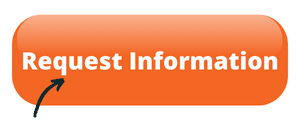 Who Should Attend Enneagram Workshops?
Anyone interested in personal growth and transformation should attend an Enneagram workshop. The Enneagram can help individuals in all walks of life, whether personally or professionally.
Individuals
Married couples
Couples who are considering marriage
Co-workers
Managers
Non-profits
Organizations
Teams
Business leaders
How Do You Know If Attending An Enneagram Workshop Is Right For You Or Your Team?
If you are still curious about how Enneagram workshops can benefit you and those around you, consider the following ways it can help:
Individuals can learn more about their strengths and weaknesses
Couples can learn more about how each other thinks and feels
Teams can learn more about the personality types of their members and how to best communicate with each other
Learn how to develop empathy for yourself and others
Recognize unhealthy patterns and limiting behaviors
Improve decision making as an individual or team
Position team members to thrive by understanding their motivations
Dissolve conflict and eliminate drama
Do you or your relationships need an opportunity to grow in understanding? Imagine developing more confidence, trust, and empathy by experiencing a transformative workshop specifically suited to your needs.
The Enneagram is a powerful tool that can help gain tremendous insight into yourself and others. Identifying unhealthy thoughts and behaviors limiting your potential is essential to transformative growth.
If you are ready to register for an Enneagram Workshop or have more questions about each option, click HERE so that we best serve and follow up with you.